info@koenarbouw.com
+61490770597
I am a graphic designer, working on range of brand applications from publications, web, identity and environmental design.
This site holds my body of commercial work and personal play. A mix of mediums.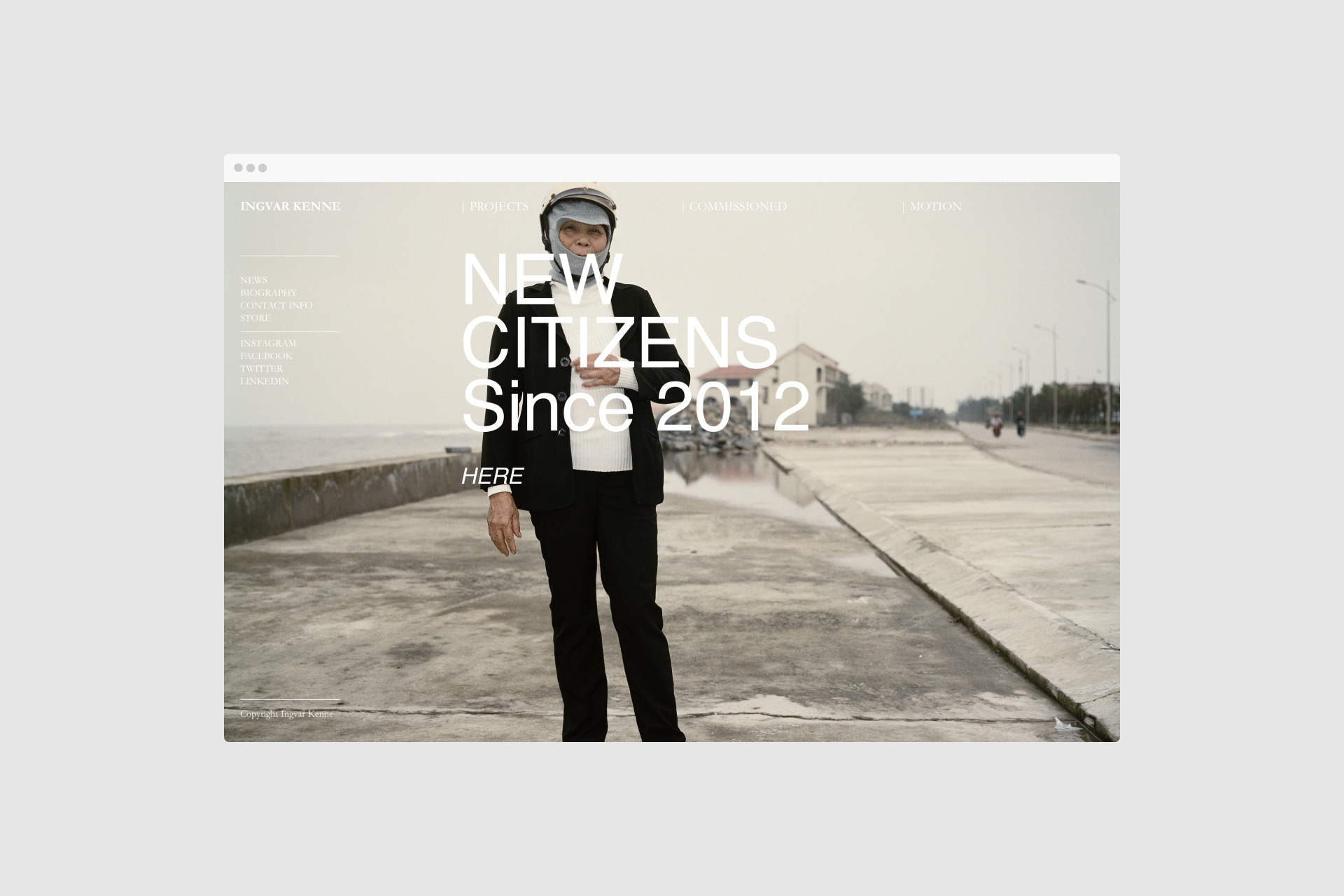 Working with world renowned portrait photographer Ingvar Kenne to redesign his online identity.
The new website intentionally splits the focus on his personal projects, commissioned and motion work with an ever-changing front page which directs you through to his most recent work.
_
Built with High-Response by Emil Olsson